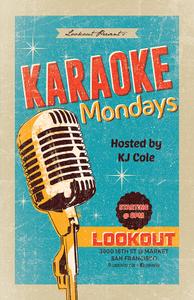 Share on Facebook June 26, 2017, 8 p.m. - 2 a.m.
LOOKOUT Karaoke
Hottest Karaoke in SF!
KJ Cole will send you into the spotlight and help you find your inner diva. Every Monday night from 8 pm to close.
He has one of the most sophisticated systems in the City and works with every singer to make them sound their very best.
3600 16th St. San Francisco CA 94114
•
•